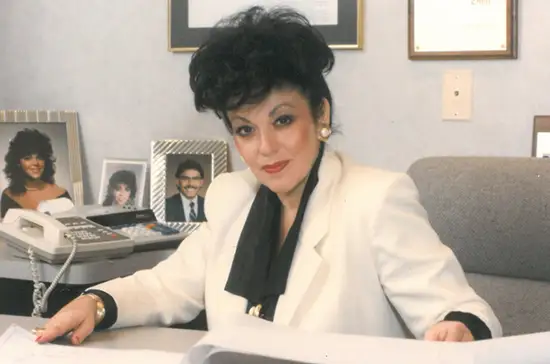 "The roads of America are paved with gold. Have the courage to bend over and pick it up."
— Lois Latina, Latina & Latina Builders
A pioneer amongst women in the real estate and home-building industry, my grandmother, Lois Latina built some of the most prestigious Westlake & west side neighborhoods-Capel Vale, Cobblestone, Royal Woods, Lake Forest, Settler's Reserve, and Wood Path. She then expanded West to Red Tail Golf Club in Avon and High Point in Strongsville.
In the early 1950s her passion for hard work started while shadowing her father, Rocco Puzzitiello Senior. She did whatever she could including cleaning properties to wedge herself into the family home-building business. By the 1990s, Latina and Latina Builders had become the gold standard of home-building.
Everything she did, she gave 100%. When she got sick with cancer, it never slowed her down; only at the end could you tell she was ill. She would come to work every single day decked out. She fought the good fight for 16 years. "I don't have time to be sick", she used to say
Lois Latina was a loving mother of two and grandmother of eight. I spent my entire childhood admiring and learning from her. Aside from the dozens of family vacations, she took each individual grandchild on their own trips of choice.
Her fierce enchantment with the real estate market and fiery work ethic did not end with her-she passed them on to me.